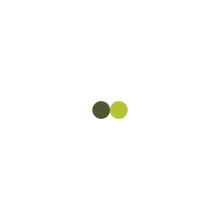 Farmerettes Forever: "We Lend a Hand"
Written by Veronica Tunzi & Irene Kicak
It is a sunny Saturday morning in April, and the Fancy Farmerettes leave our home in Norfolk County, off on a road trip to Kitchener for a much-anticipated event. We arrive at the Kitchener Public Library, eager to meet our heroines: still-living Ontario Farmerettes from the Second World War who have been invited to reminisce and share stories about their time working on farms during their teen years. It is a once-in-a-lifetime gathering, organized by Bonnie Sitter and Shirleyann English, writers of Onion Skins and Peach Fuzz: Memories of Ontario Farmerettes, as well as 4th Line Theatre, who will be producing a play about the Ontario Farmerettes next year. We have been waiting months for this day to come—our chance to have a face-to-face encounter with the women who not only inspired our business name but with whom we feel an inexplicable sisterhood.
As we enter a room in the library basement, we are almost immediately greeted by Bonnie Sitter, charming, gregarious, and magnetic. When we tell her that we run a business whose name is an homage to the historical farmerettes, her delight is palpable. We immediately feel welcome into the space and begin to look at memorabilia that has been set out on a table, as well as copies of Sitter and English's book, a newly launched farmerette beer crafted by Oast House Brewers in Niagara, and a custom cake boasting the Ontario Farm Service Corps badge.
We take our seats in chairs set out in a circle, which eventually needs to be enlarged and then enlarged further to include more and more guests who arrive to join the gathering. Soon a second row of chairs is added because the first circle has reached its maximum circumference. The moderator invites the farmerettes to share their most memorable moments. We are then regaled with a sea of stories from women who recall what most remember as the best summers of their lives. Many describe hoeing fields; weeding onions; picking strawberries, cherries, and peaches; driving the farm tractor; and transforming from town girls into farmerettes. Farmerette Shirley English, who came from North Bay to work on a farm in Thedford, talks about weeding an onion field on hands and knees, three rows at once: "You had to straddle the middle row." Miriam Carter, who left her Grade 13 school year in Toronto to work on a farm in Niagara, recounts "digging asparagus in May, and then picking strawberries in June for three cents a box. If you were fast, you would pick eight boxes per hour. What we picked, we also ate!" Farmerette Isabelle Gibson describes the peach fuzz that got all over the girls when they picked peaches. Though the problem sounds innocuous to many of us, Gibson explains how the peach fuzz caused a terrible itch, as well as rashes on some of the girls.
Outside of the farm work, which frequently started at 7 a.m. and ended at 5 p.m., the girls developed friendships that lasted a lifetime. Many recall hitchhiking to larger towns or cities in the evenings to have a bit of fun and meet up with boys, sometimes even sneaking out in the middle of the night and not coming back to the farm until just before the wake-up call was made. Farmerette Betty Stafford remembers a night that she and her bunkmates "fixed up the bunks to make it look like people were asleep in them," and then snuck out to get cherries to eat.
We were especially delighted to meet Bernice (Hyatt) Pew, from Wiarton, who worked on a farm in Waterford, in Norfolk County, where we live. She describes living at the Waterford High School, not ten minutes from our house, and sleeping in beds in the gym. Hearing this story, we now cannot imagine driving past the high school, still operating today, without thinking of Pew and the other girls, whose voices and laughter must have echoed through the school after a long day's work in the fields and orchards.
Farmerette Jean, who worked in St. Catherines, says the gravel road near the farm she worked at is now paved, and the farm site "is now all houses," signaling how many of these fond experiences are truly a distant memory. Other than photographs kept in albums by the farmerettes or their children who attended the event, memories are all we have of these formidable women, now in their 90s. We feel humbled to have been in their presence, even for a few short hours—a rare chance to experience living history and honour the women who lent a hand during times of war.
Though this will likely be our one and only chance to meet real farmerettes, we left with a few farmerette autographs imprinted on the inside cover of our copy of Onion Skins and Peach Fuzz. The neatly scribed names of these women become a part of our own time capsule, evidence of a cherished experience in which we visited the past, if only for a few hours.